Pagosa Springs Colorfest Balloon Weekend!!!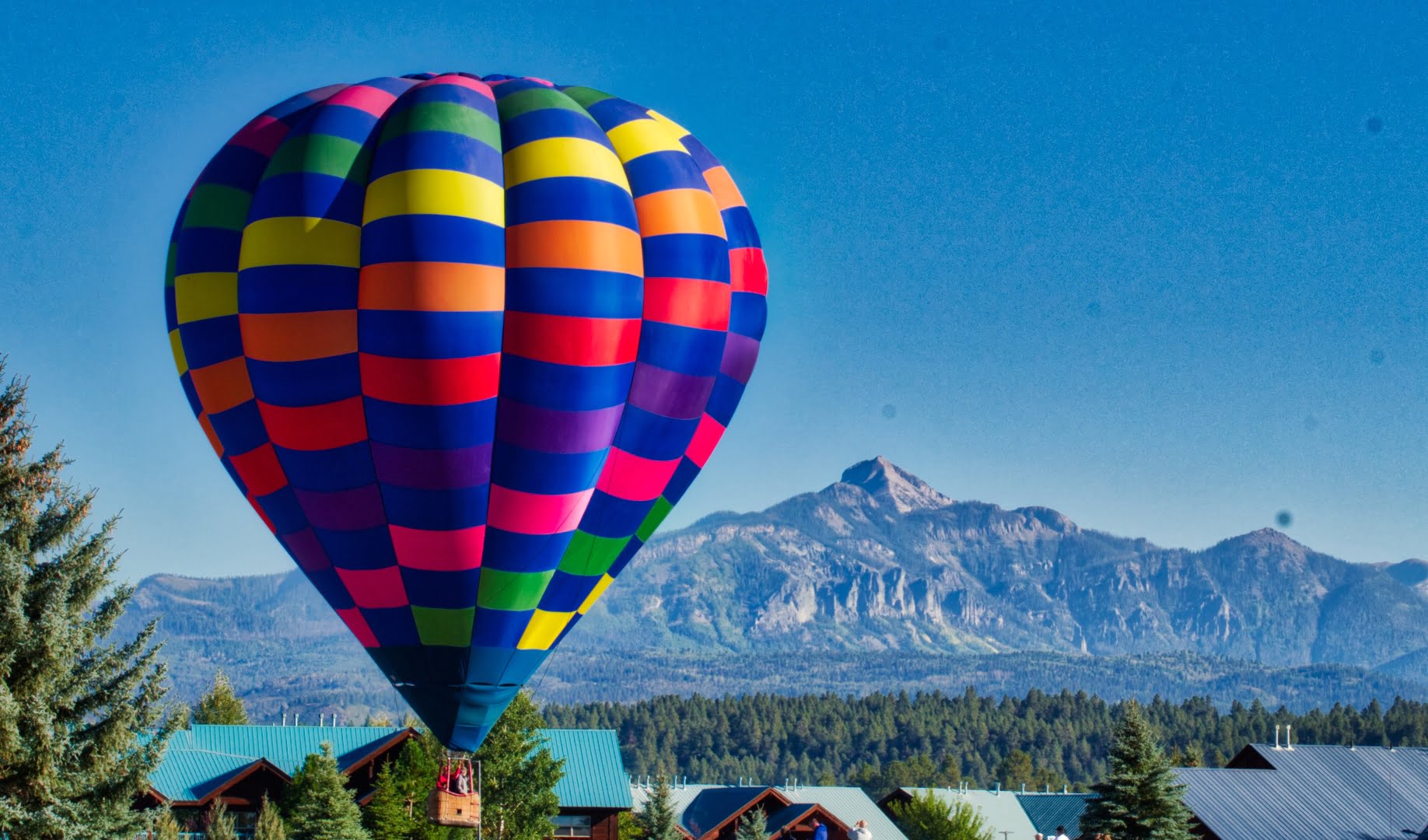 Pagosa Springs Colorfest
September 20-22nd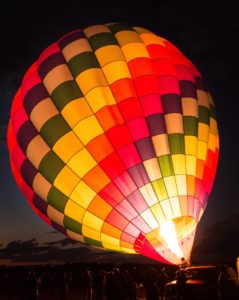 Every fall, the skies of Pagosa Springs become the canvas for the ascension of the colorful hot air balloons.  Over 40 balloons fill the sky each morning for the mass balloon ascension! On Saturday morning, watch them lift off from downtown Pagosa Springs over the San Juan River, and on Sunday, see them float over the Pagosa Lakes area and the Pagosa Springs Golf Club during the morning hours.
On Friday afternoon, enjoy live music as you sample wines from around the world as well as samples of the local cuisine. Local restaurants & specialty food shops will be competing for the "Golden Whisk Awards" by providing tastes from their menu.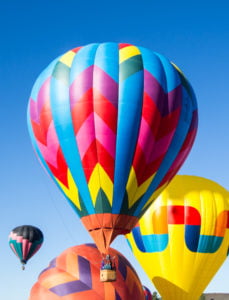 On Saturday, breweries from throughout Colorado and Northern New Mexico compete for "Peoples Choice" along with "Brewers Choice" awards in this event.  Also on Saturday, brilliant colors will be flying at Pagosa's iconic 5K Color Run. As color runners, and walkers, venture out on the course, colorful balloons will be filling the skies along the entire run route.  Come get Colorful for a Cause! The color run supports Rise Above Violence; non-profit organization serving victims and survivors of domestic violence and sexual assault.
Find Your Place
           In The Sun
Find Your Place
In The Sun

Tana Thompson
(281) 794-1750