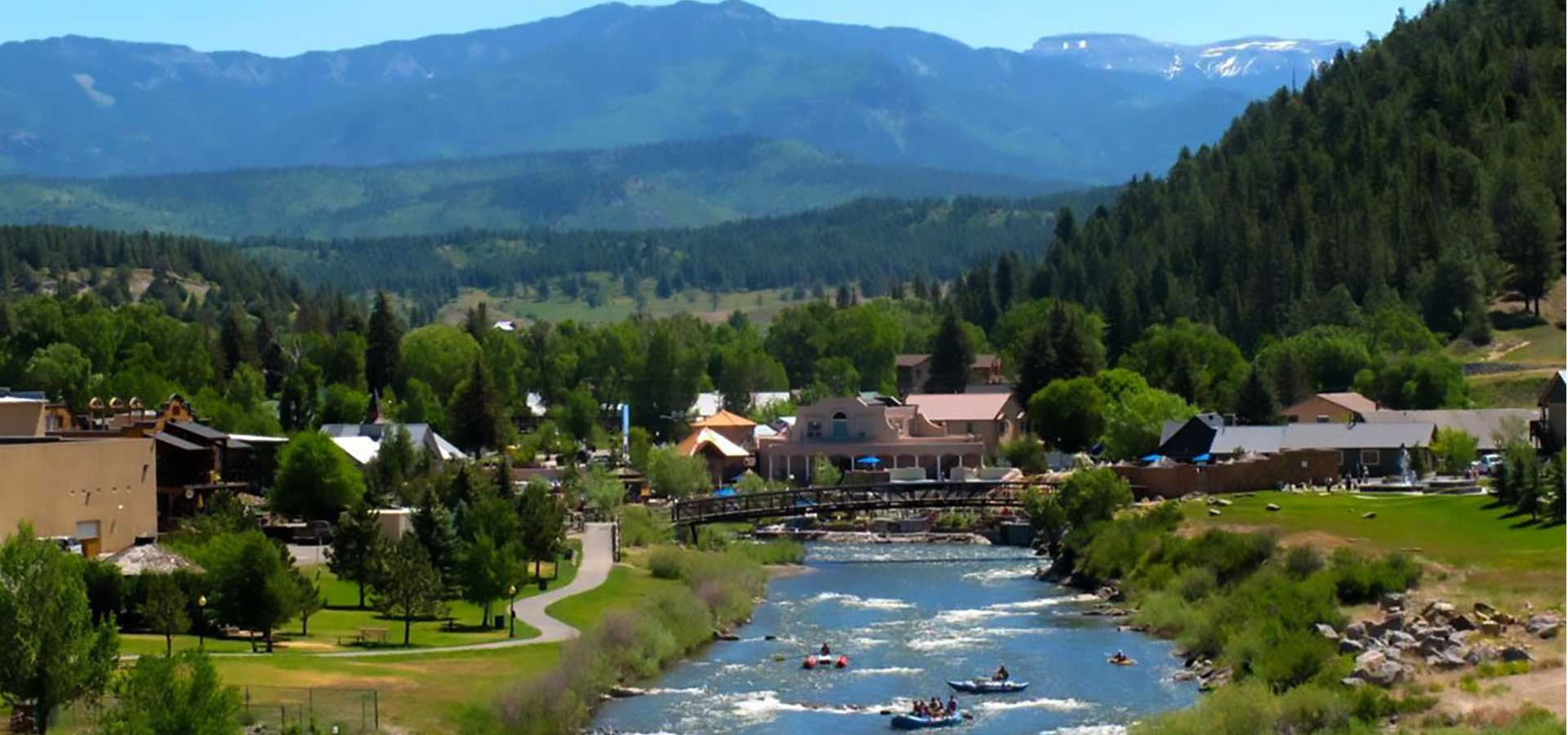 Nestled in southwest Colorado at the base of the Continental Divide, Pagosa Springs is one of the state's last undiscovered gems. Known for its amazing hot springs, abundant sunshine and small town feel, Pagosa Springs offers plenty of opportunities to soak up the scenery and enliven your spirit.
Surrounded by the majestic San Juan Mountains and over 3 million acres of national forest and wilderness areas, this quaint little town offers an abundance of year round activities.
Pagosa Springs, which means "healing waters", was named by the Ute Indians for the sulfur springs located there, including the world's deepest geothermal hot spring.  The springs are located downtown and are visited by hundreds each year to reap the benefits of its healing powers.
During the spring and summer, visitors enjoy backpacking, hiking, river rafting, fly fishing and golfing along with a host of other activities amid big blue skies and breathtaking vistas.   As fall approaches, the mountainsides burst with colors of gold and orange over the autumn landscape as the aspens begin their transformation.  In winter, avid skiers and snowboarders alike, revel in over 300 inches of pristine powder while others enjoy this winter wonderland through cross-country skiing, snowmobiling, sleigh rides and dog sledding.
Pagosa Springs is known for hosting year round festivals throughout the year such as Winterfest Weekend, 4th of July Carnival, Colorfest Balloon Festival and a myriad of other events. Experience the charm and beauty of this rocky mountain town and discover why visitors call it nature's playground!
Pagosa Springs Vacation Rentals
Find Your Place
           In The Sun
Find Your Place
In The Sun

Tana Thompson
(281) 794-1750